Tischer BMW/getBMWparts.com - Ding & Dent Rim Clearance!!!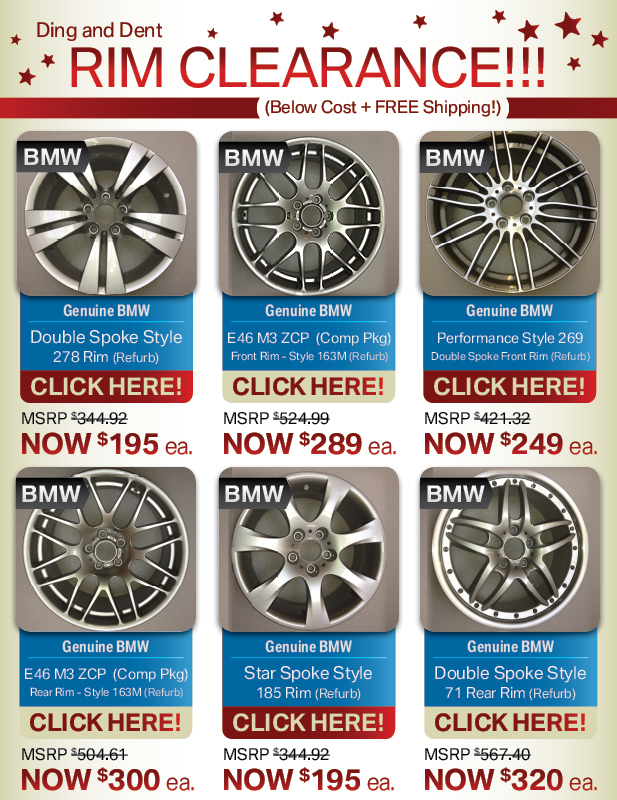 Take advantage of some great deals (below cost pricing + FREE US ground shipping) on some ding & dent rims! All rims have been professionally refinished, and are available on a first come, first served basis. Once they are gone, they're gone!
*Some rims may have some slight imperfections; all sales are final.
Click Here
m3forum members! ..and Happy New Year!