Description
]Although I generally don't post washing or wash & wax threads it was an m3 so I though I would post it up any way. This is a returning customer, he had a full correction done as you can view here;
http://www.m3forum.net/m3forum/showthread.php?t=327264
I also thought that I would mention that he has the best, most scratch free good condition paint of any of our returning customers. Even with his very soft paint there were no scratches and the paint looked as good as it did a month ago when we did the correction. Almost all other customers take their cars to the local scratch and wash and when they come back for a wash and wax their paint is scratched again, and are wondering how it happened. We explain again, and then they start bringing their cars only to us for washes.
MORE PICS TOMORROW:

The car is being sealed for the his upcoming year at Loyola College in Baltimore, Maryland ,and I will be installing Unitzma color changing angel eyes.
Detailers:
~[B]Connor Sweeney 16
~Rohit Kasukurti 18
Car Info:
~2006 BMW M3
~SMG
~37,000 miles
Wash:
~Gilmore II Foam Gun
~Meguiar's Gold Class Car Wash
~D1 Waffle Weave Drying Towel
~Grit Guard
~Two Bucket System
~Cobra Micro Fiber Wash Mitt
Wheels:
~P21s Wheels gel
~E-Z Mini Detail Brush
~Tooth brushes
~Optimum Opti-Bond Tire Gel
Sealants:
~Rejex
~Black Fire Wet Diamond
Wash:

Rohit Washing ,and the Owner peeling off his tail light tint.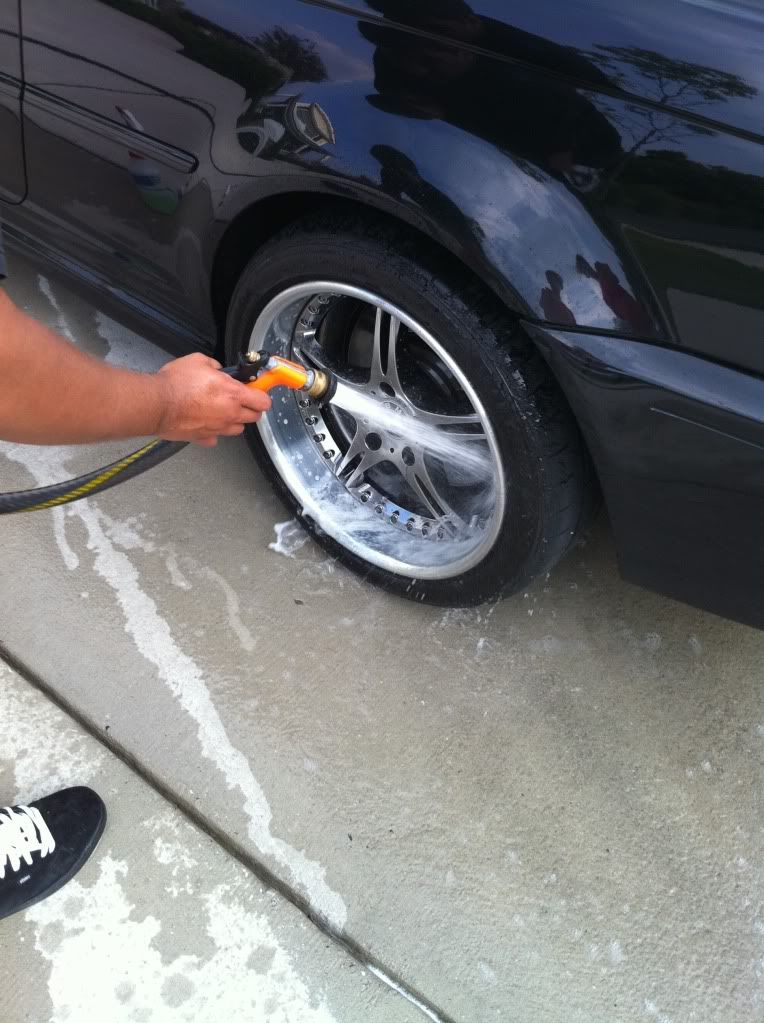 P21S Wheel Gel Working Its Magic!
Tail Light Tint Removed.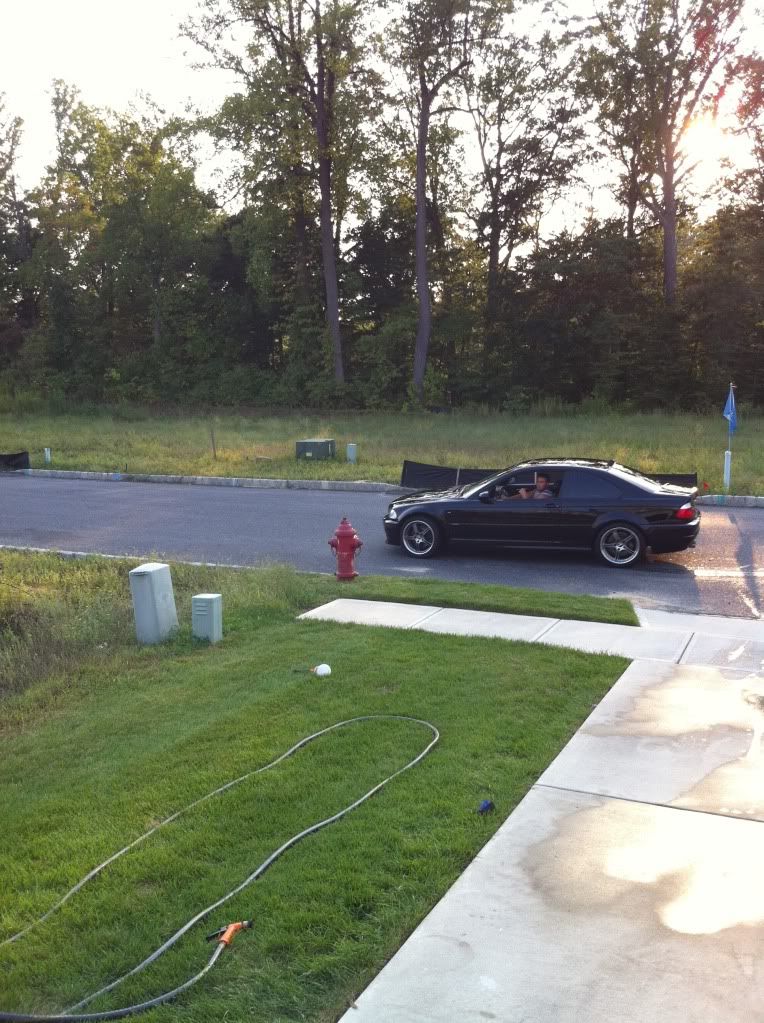 Happy Customer driving away after the wash with a Very Shiny M3!!